WaveMachine Labs – Drumagog 5 Platinum 5.21 (VST, AAX) [Win x86 x64]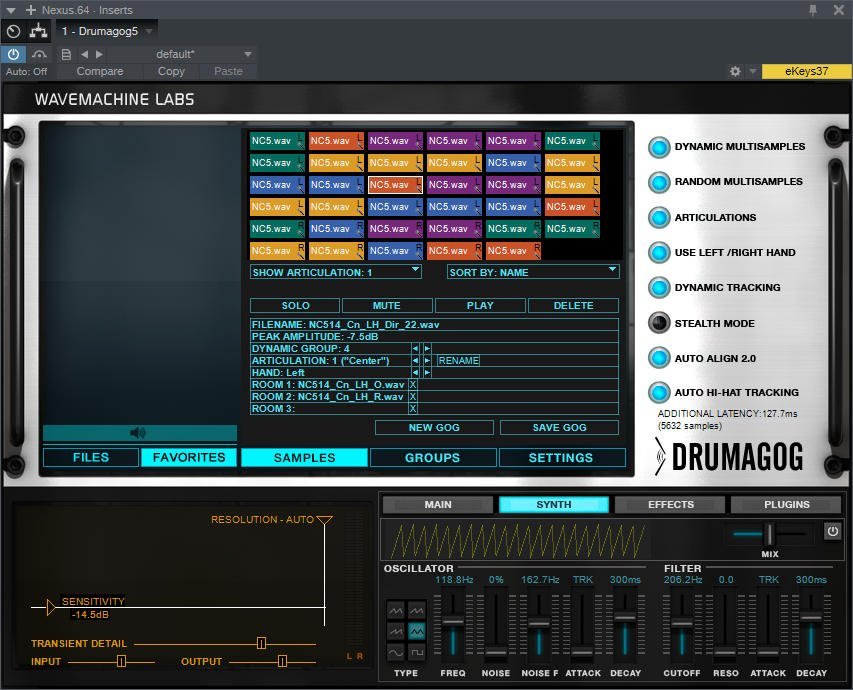 Drumagog automatically replaces drum tracks with a vast array of other samples.
Features:
Automatically replaces drum tracks with a variety of samples.
Compatible with WAV, AIF, and SDII samples and libraries.
MIDI Input and Output Capability.
Advanced Visual Triggering feature.
Direct, Overheads, and Room samples.
Sophisticated sample management.
Auto Hi-Hat Tracking.
VST Plugin Hosting.
Auto Align 2.0 Full Wave Alignment.
Works with Pro Tools, Logic, Digital Performer, Cubase, Nuendo and more.
Comes with a 7GB drum sample collection including:

Rock Drums Drumagog Edition.
Purrrfect Drums.
Purrrfect Brushes.
NS Kit Free.
Classic Drum Machines.